Living in Japan and Facilities at UNAFEI
UNAFEI facilities include an administration building and dormitory. The present building was completed in January 1982. Its main facilities include a fifty-six seat conference hall equipped with three simultaneous interpretation booths, an auditorium, a library, seminar rooms and a dining room.
The dormitory is attached to the administration building. It consists of thirty-five single rooms, each with a bath and toilet; a lounge; and a Japanese-style room.
Accommodation is also available for the visiting experts. With these facilities, UNAFEI serves not only as an international training institute, but also as a prominent site for international conferences.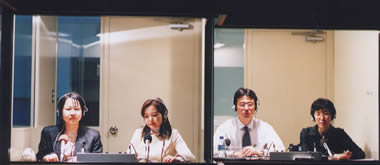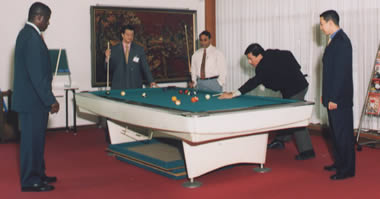 Participant Life
The Japan International Cooperation Agency (JICA) sponsors overseas UNAFEI participants through fellowships that include travel expenses.
In order for the participants to deepen mutual understanding and friendship, they live together in the UNAFEI dormitory throughout the training course or seminar.
The living environment is designed to meet the needs of each participant's lifestyle. Extracurricular activities include tennis, table tennis, videos and Karaoke singing.