on 28 February -
10 March
◆ Francophone African Criminal Justice Seminar
The Francophone African Criminal Justice Seminar FY 2022 was held from 28 February to 10 March 2023 at JICA Tokyo. The theme of the Seminar was "Challenges in investigation and trials of drug crimes and measures to tackle these challenges"
Twenty-six criminal justice practitioners from seven Francophone African countries (namely Burkina Faso, Chad, Cote d'Ivoire, Mali, Mauritania, Niger and Senegal) participated.
Mr. Andrew Munanura (in-person) from the United Nations African Institute for the Prevention of Crime and the Treatment of Offenders (UNAFRI) in Uganda and Mr. Cheibou Samna Soumana (online) from the International Institute for Justice and the Rule of Law (IIJ) in Malta attended as visiting experts. Mr. ONISHI Masahito (in-person) also attended as a lecturer from the Narcotics Control Department, Kanto-Shinetsu Regional Bureau of Health and Welfare, Japan.
In addition to the country presentations, participants worked in group workshops to further discuss key topics related to the main theme. Each group presented the outcome of their discussions on common challenges among participating countries and their recommended actions. After each presentation, views and opinions were actively exchanged among the participants.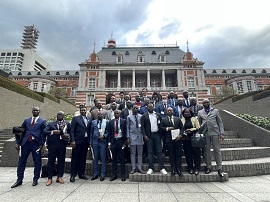 Group photo at the Ministry of Justice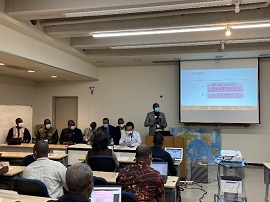 Presentation by Group A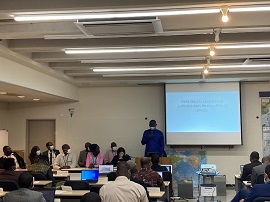 Presentation by Group B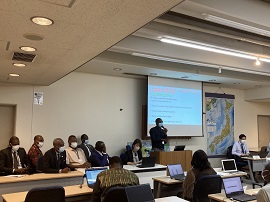 Presentation by Group C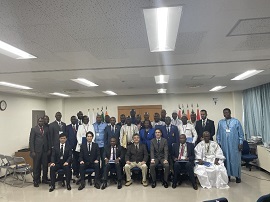 Group photo at the closing ceremony